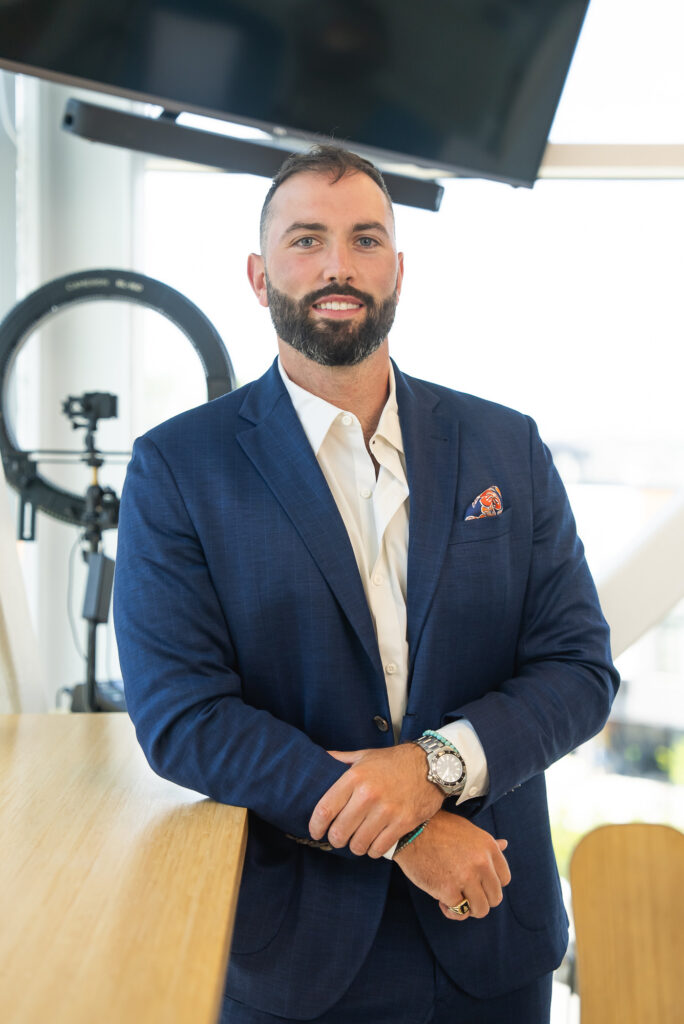 Ryan McLean, hailing from a farm just southwest of Strathroy, is a seasoned professional with a multifaceted background. His formative years were marked by competitive engagement in both hockey and football, culminating in his participation as a football player at the University of Guelph, where he also earned his degree.
After his tenure at UofG, Ryan furthered his education at Ridgetown College, completing a two-year Agriculture diploma. Simultaneously, he made his mark within the agricultural sphere by working with an Ag retail company, a role that transitioned into a full-time position upon his graduation.
With a decade of dedicated service within the agriculture industry, Ryan's career trajectory has been one of steady ascension. Presently, he commands the role of Manager of Ontario for a Philadelphia-based Chemical company, a role that underscores his expertise. His accomplishments are further validated by his Certified Crop Advisor certification.
In the realm of personal milestones, Ryan and his wife embarked on a journey to construct their inaugural residence in 2021. This experience ignited his passion for real estate, an affinity further enriched by the birth of their cherished daughter in September 2022.
Ryan's professional offerings are as diverse as his interests. Leveraging his profound agricultural expertise, he specializes in agricultural properties, along with commercial and residential real estate. His scope of operation encompasses London and its surrounding areas.
Beyond his professional pursuits, Ryan's ardor for outdoor activities is unmistakable. Engaging in pursuits such as horseback riding, fishing, hiking, and dirt biking, he revels in the embrace of nature. Beyond this, he actively engages in farming, including the production of grass-fed/finished beef, which he makes available to consumers spanning from Sarnia to Toronto.