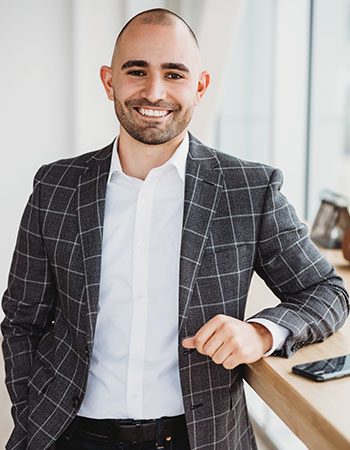 Kyle Henry is a valued member of the Prime Real Estate Team, specializing in New Construction Homes and Residential Real Estate. Having relocated from Forest, ON to attend the University of Western Ontario, Kyle made London his permanent home upon completing his studies.
With a wealth of experience in sales and management, Kyle ascended the ranks of a 14 Billion dollar company before deciding to embark on a lifelong career in real estate. During his college and university years, he diligently worked on construction sites every summer to finance his education. Now, he has the opportunity to combine his passion for new construction and design with the world of real estate.
Kyle's driving force is his commitment to partnering with clients throughout the entire process. Drawing from his background in competitive sports, he invests his heart and soul into every interaction, going above and beyond to accomplish extraordinary feats for his clients.
Meet Kyle Henry, hailing from a small town outside of Grand Bend, ON. For over a decade, he has resided in London, ON, having first arrived to pursue studies at both Fanshawe College and Western University. Outside of work, Kyle enjoys immersing himself in the great outdoors, indulging in camping adventures, and cherishing quality time with his family. Having a competitive sports background, he spent several years participating in rugby and wrestling. Known for his tireless dedication, Kyle works diligently for his clients, consistently going the extra mile to achieve remarkable results.
Kyle's area of expertise spans from Grand Bend to Port Stanley, encompassing Woodstock to Sarnia, with London acting as the central hub. In terms of real estate, he excels in the sale of residential resale properties, new construction homes, and investment properties.