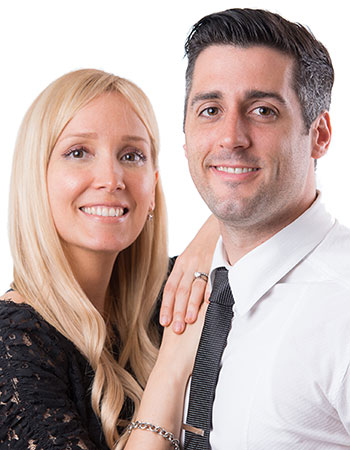 Justin Konikow & Shannon Grogan (Broker of Record, MBA) are the owners of Prime Real Estate Brokerage and Prime Media Productions.
Justin founded the companies with his wife, Shannon, with the intent of turning the industry upside down and coming at things from a completely fresh perspective. Using his platform and networks for the brand, he quickly became one of the biggest household names in Real estate with over 60 million in sales last year alone and being involved in over 200 transactions.
Their Media company has a focus on content production with a focus on branding and sales. They create videos, podcasts, visuals, and articles. Partnered both from a business and soaking engagement level with the likes of Scott Mcgilliviray from the HGTV show Income property and Ryan Serhant for the BRAVO show "Million dollar listing"- he is privy to some interesting insights and industry tips and tricks.
He is also one of the founders of "The Industry Syndicate" podcasting network- comprising 26 shows with a listenership cresting 300k a month.
Shannon Grogan, holding an MBA from the Richard Ivey school of business, is uniquely equipped to provide a quantitative analysis of investments as well as provide real-time insight into the marketplace and your property needs. Justin Konikow with a degree in Marketing and Advertising as well as decades of experience in the industry, speaks on a national level on Real Estate and negotiations. As the face of PRIME, he has also built a reputation and network through sitting on various boards.
Justin is the kindest, most given individual I've met in clubhouse. I've gained tons of value from him, only knowing him through social media. So I can only imagine the value he and his team leaves their clients with; if you haven't already, please do yourself a favor and subscribe to his YouTube channel.
Kendric Richardson
Justin and his team at Prime Real Estate Brokerage set the bar extremely high for the real estate industry as a whole. Justin's integrity and dedication to the code of ethics coupled with his market knowledge make him a true force in the real estate space. Whether you're looking to partner with him in business or you're looking for a professional to help you with your real estate needs, you ABSOLUTELY can't go wrong Prime! Do yourself a favor and give Justin a call today!
Amanda Doll Consulting
Justin and his team are absolutely top notch realtors. They negotiate hard for their clients have excellent systems in place to make sure that the experience is seamless from start to finish!
Aaron West
Justin and his team are very knowledgeable and friendly. You can't go wrong with hiring them!
Shawn Terpstra