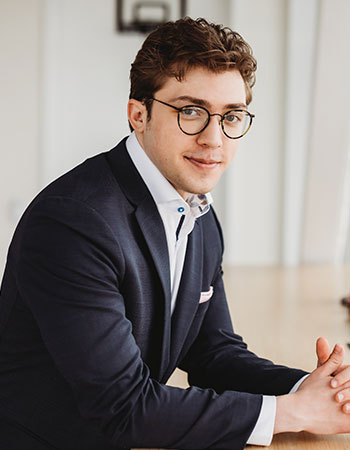 Adnan Selimovic is not your typical realtor. With a diverse background in film and advertising, Adnan brings a unique perspective to the world of real estate, blending his creativity and marketing expertise to deliver outstanding results. Specializing in selling properties in his beloved hometown, Adnan's deep connection to the community and his keen eye for aesthetics makes him an invaluable asset for both buyers and sellers.
Having spent years working in the film industry, Adnan understands the power of visual storytelling. He knows how to showcase a property's best features, creating captivating narratives that resonate with potential buyers. With his cinematographic background, Adnan knows precisely how to capture a property's essence, highlighting its unique selling points in a way that stands out from the crowd. Whether it's a charming Victorian house or a modern loft, Adnan's expertise in framing and composition ensures that every listing has its moment in the spotlight.
What sets Adnan apart is his genuine love for his hometown and the people within it. Growing up and living in London and the surrounding area his entire life, he possesses an intimate knowledge of the community, its history, and its hidden gems. Adnan's passion for his hometown shines through in every interaction, making him an excellent guide for clients who are new to the area. From pointing out the best schools and parks to sharing insider knowledge about local events and cultural hotspots, Adnan goes above and beyond to help his clients find not just a house but a place they can truly call home.
With Adnan as your realtor, you can expect exceptional customer service, transparency, and a commitment to achieving your real estate goals. His creative flair, extensive local knowledge, and marketing prowess make him the go-to agent for anyone looking to buy or sell a property in his hometown. Whether you're a first-time homebuyer or an experienced investor, Adnan Selimovic will guide you through the real estate process with professionalism, expertise, and a touch of cinematic magic.